Oh Hail! I watched the dark clouds roll in as I weeded the garden.  I thought I would weed until it started raining, however, when the lightning started, I headed into the house. Within twenty minutes, the garden was gone. Hail and high winds shredded my tender plants as I helplessly watched from the window.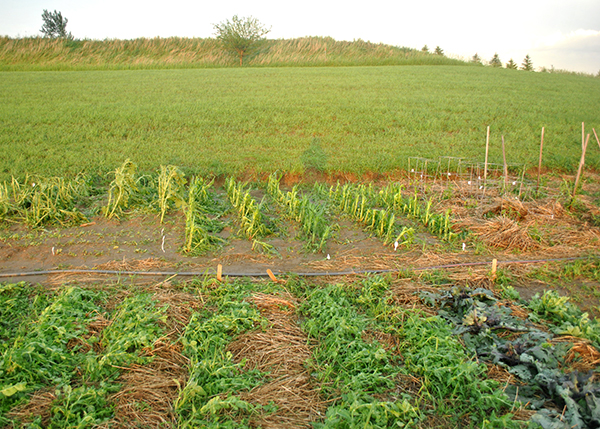 Holy Cabbage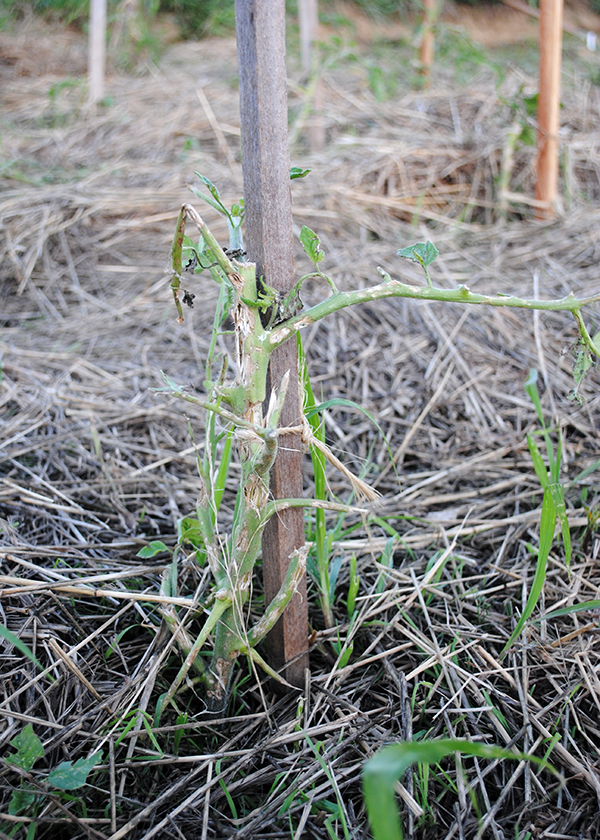 Beaten tomato plant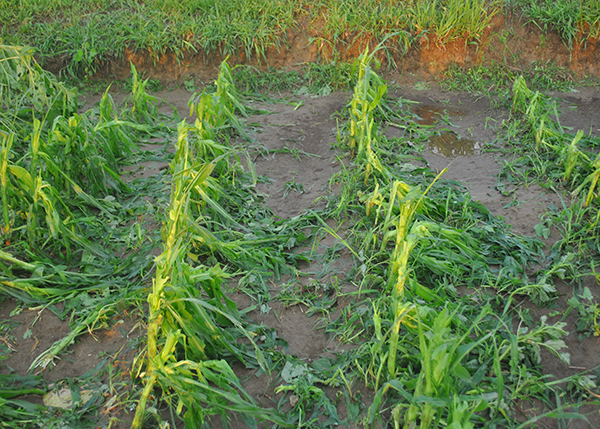 Shredded sweetcorn
When I first walked through the garden shortly after the hail hit, I admit I was angry and sad.  I have spent a few days pouting and considering the options. My loss is much less than the farmers who live around me with acres upon acres of loss. Within a week, our corner of northwest Iowa has had over 15 inches of rain, flooding, hail, high winds and tornadoes. I think most would echo my thoughts, enough already! This week has been a constant reminder that we are not in control and our food supply is directly related to the weather.  I believe gardeners and farmers are resilient because we must be; we move on and look for blue skies and better days.
I am going to cut back a few of the tomatoes that still have a couple of leaves on them. I hope they will bush out from what is left of the stem. I have a small bit of hope for the potatoes, cabbage, onions and peas. I am going to leave them as they are and see what happens. They are weak and more susceptible to insects and disease. If they begin to recover, I will give them a boost with a light water soluble fertilizer.
I have pulled the sunflowers and sweetcorn and added them to the compost pile. The pumpkins, melons, beans, peppers, herbs, and sweetcorn will all get replanted this week; they were all obliterated from the hail. I am sure I will get a harvest, though it won't be as early or large.
As I was taking pictures of the damage and sulking, these two hooligans were running about laughing and playing in the brome. And this is why I move forward and replant; life lessons, from a hail storm, can be taught to the next generation.