"Just plant it, seed is cheap!" says Micah Weber of Rock Valley, Iowa.  Mr. Weber has been the Agriculture Education Instructor for grades seven through twelve at Rock Valley Community School for the past 13 years.  He grew up in North Central Iowa on an acreage with swine, cattle, poultry, and gardening.  His family grew a variety of anything and everything, but mostly tomatoes and strawberries.  The Rock Valley Agriculture Education Garden/Greenhouse was an idea of the advisory committee to provide more hands-on activities and a way for the whole school to interact.  This fall marks the second harvest of the garden/greenhouse and has allowed for many different activities for the Ag Ed program and the whole school.  Mr. Weber's passion for their school garden is evident and he was kind enough to share his experience and advice with us.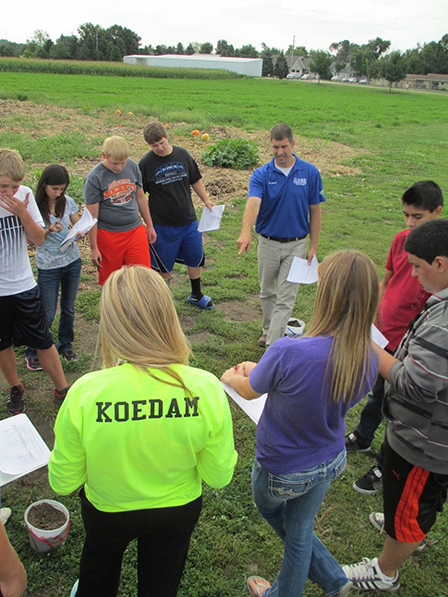 Why did you decide to start a school garden?
The Agriculture Education Advisory Committee and I wanted to create more hands on activities for students to practice, on a small scale, concepts they were being taught in class. The first steps were to make a presentation to the school board about the greenhouse/garden with goals and educational value of it.  We then constructed a high tunnel greenhouse and a school garden.
What did you grow your first season and how did you choose those plants?
Our first growing season we planted strawberries, raspberries, peppers, onions, spinach, leaf lettuce, tomatoes, potatoes, watermelon, pumpkins, and muskmelon. We chose these from a list that the students made and what were common things that their families would purchase.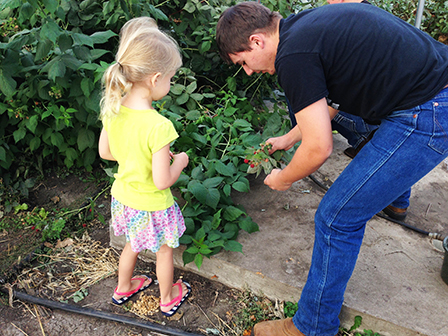 How did you expand the learning opportunities in and outside of the garden?
The Greenhouse/garden area has allowed us many opportunities to study, practice, and evaluate different growing practices. The Agriculture Education classes have been able to work with elementary classes in planting, caring, and harvesting produce over the past year. Most of the Agriculture Education classes have been able to assist in one way or another in the greenhouse. Plant Science is in charge of planting, weeding, and harvesting, Agriculture Mechanics is in charge of maintenance of the Greenhouse Structure and irrigation system, Ag Management is in charge of marketing and planning of the produce.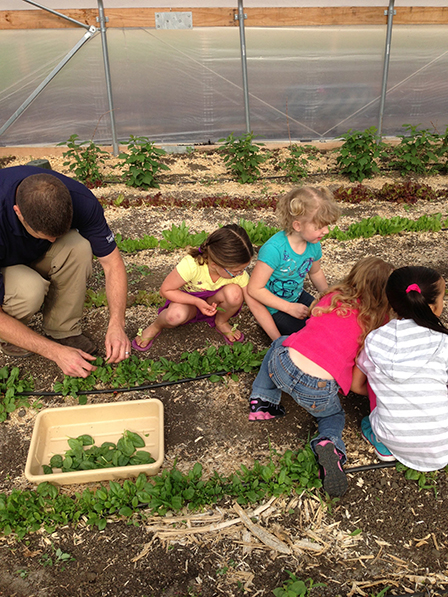 What was your experience working with other teachers, students, and parents?
Other teachers have been able to use the garden/greenhouse for experiments, studying ancient cultivation practices, insect activity, and pollination activity. This has helped strengthen learning in classes and reinforce concepts that are being taught to them in science class. Parents and students have been able to work together to help the FFA chapter take care of the garden/greenhouse in the summer. Many have taken pride in the work they have done and have enjoyed produce from the garden and greenhouse.
How did you introduce the topic of soil health and nutrients to your students?
Soil health and nutrients are studied in the Plant Science class. I was able to reinforce the concepts taught in class and relate them to the plants in the garden. Soil and Plant nutrient analysis allowed us to see what nutrients the soil was lacking and we could make a soil nutrient management plan.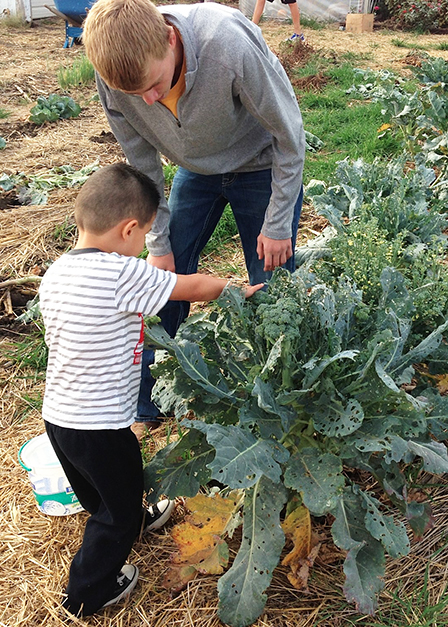 What were the biggest difficulties with your school garden?
Weeding is one of the biggest challenges with the school garden. Students have evaluated different weed control methods. Once summer hits, the control usually drops off a bit, this summer the FFA chapter hired two students to care for the garden/greenhouse area.
How did you see the students change as they spent time in the garden? How did this influence you?
It has been amazing to see kids try new foods and relate information learned in the classroom to the garden and greenhouse. This has pushed me as their instructor to utilize the garden/greenhouse more in instruction and try to make sure we utilize it.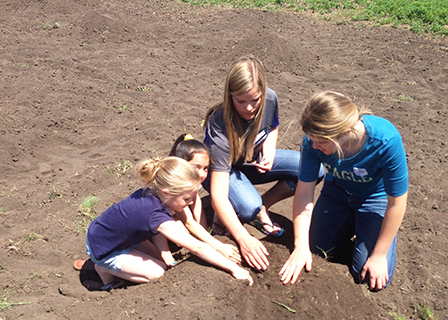 What was the greatest moment for you in the garden?
The greatest moment for me is when the Agriculture Education students work with the elementary kids in the greenhouse/garden area. It is great to see their excitement and the interaction with the elementary kids.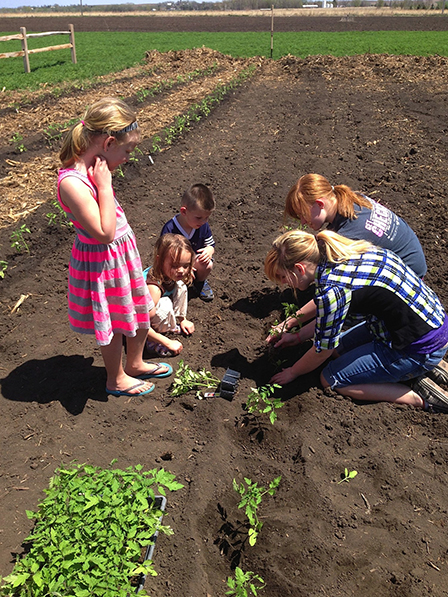 What would you advise to anyone hoping to start a garden or become involved with a garden at their local school?
It is has expanded the learning for students, it does take some work but it has become something the whole school and community is aware of and takes pride in what is going on with the garden/greenhouse area.
If you had one, what would your gardening motto be?
Just plant it, seed is cheap!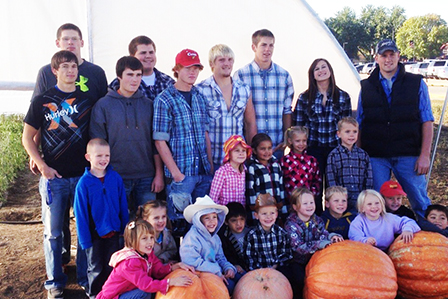 What has been the best part of having the Greenhouse/ Garden in the Rock Valley FFA Chapter ? (Response from Jesse Vande Weerd, Rock Valley FFA Member)
One of the best parts of having the greenhouse is that it is a lot more hands on activities that we can do in classes. It get us all outside more and we are able to do more testing situations with the greenhouse. We have also been able to learn what it takes to plant, maintain, and harvest plants with the greenhouse. Many kids that have not had the chance to do something like that are able to get out there and do those things that they might have not been able to do before.