It is time to sow some seeds. Although, I am still harvesting tomatoes, peppers, green beans, and eggplant from my garden, I can start planting my fall garden. The nighttime temperatures are dropping, which is what our cool season vegetables need. A fall garden allows me to continue feeding my family fresh, homegrown vegetables until winter arrives.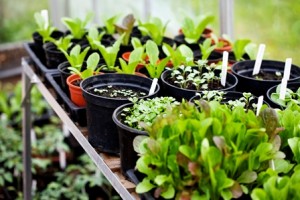 Two of my daughters love fresh salad, of course, doused in ranch dressing. In this year's fall garden, we are going to add a bit of variety to our salad mix. Check out this short video, where our extension agent discusses the different types of lettuce varieties.

For more information on fall gardening, check out my blog post from last year.
https://nutrientsforlife.org/2011/09/tips-for-starting-a-fall-garden/