If you read Tuesday's post, you know there are three important decisions to make before you get started with your garden.  We covered location and type/container, so now on to the really fun part, deciding what to grow!  A great way to start is by looking through seed catalogs.  Keep in mind that what you choose will influence the size of your garden due to the space required for each plant and amount of crops it produces (more on this below).
When deciding what to plant in the garden, ask yourself these questions.
What do you like to eat? What do your kids like to eat?
I plant what we all like to eat, but every year I try to expand our palate by planting something new. Last year, I planted okra and, surprisingly, we all liked it! I do not like spicy food, but my husband does, so we plant four to six different pepper plants. Only one of my three girls likes to eat fresh tomatoes, but all of them like chili, spaghetti sauce, and ketchup!
What tastes best when fresh from the garden? What do your taste buds crave?
My weaknesses are fresh strawberries and tomatoes. Always best when warmed by the sun and popped into my mouth.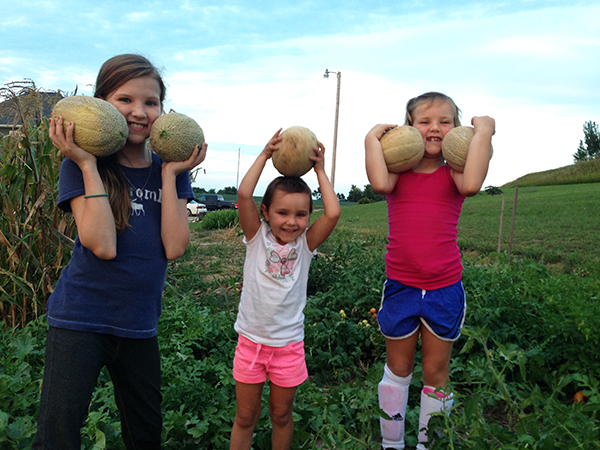 How much will your family eat?
Last year we went a little crazy with cantaloupe. At one point, I had 18 ripe all at the same time. Oops! That was way more than we could eat! When that happens, we are able to share with neighbors and friends. Another lesson learned is unless you are planning to pickle cucumbers, one cucumber plant is plenty for a family of five. I'll save that story for a future blog…
Do you want to can or freeze extra produce?
If you plan to preserve vegetables, plant extra. Preserving takes a lot of time and preparation, but enjoying garden fresh veggies all year long is oh so good! Last year, I learned that approximately 2-3 pounds of fresh tomatoes makes 1 quart of canned tomatoes. I planted 17 tomato plants (ridiculous) last year. If you are a first time gardener, I wouldn't suggest planting that many.  I had tomatoes coming out my ears. My advice is to learn as much as you can about growing the food during your first year and the second year focus on preserving what you grow. Read my previous posts on preserving green beans, sweet corn, and pumpkins.
How much space does each vegetable require?
For example, one onion takes about 6 inches, while a watermelon plant requires 3 to 5 feet. Also consider that one tomato plant can yield 10-15 pounds of tomatoes while one stalk of corn yields 1-2 ears.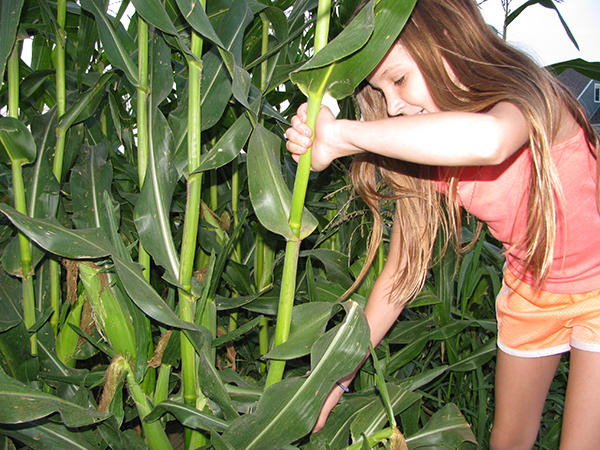 How much work is involved compared to the price in the grocery store or farmers market?
A dozen ears of sweet corn can be purchased for $6 at the farmers market. Sweet corn can be troublesome because of corn worms so if you don't want the hassle, leave it to the local grower and you can focus on growing different vegetables in your garden.
Does the vegetable grow in your plant hardiness zone?
Choose vegetables that thrive in your climate. I live in zone 5A (figure out yours here), our garden season is shorter than my garden friends who live further south. If you purchase seed locally, you will have no problems because they'll only sell what will grow in their area.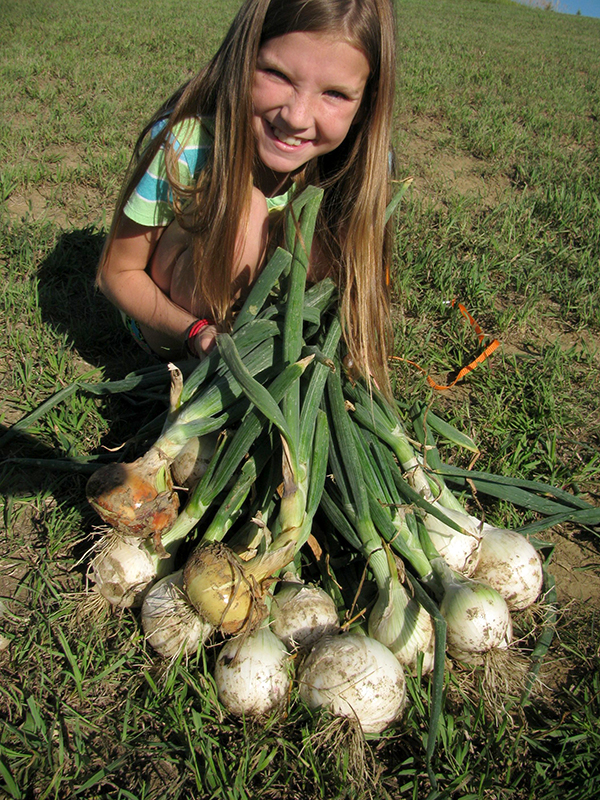 With these decision points in mind, sit down with your family and discuss. Including the entire family in the planning process will give them a sense of ownership and will help spark their excitement! Okay, now I am getting excited because I know how beneficial and nutritious the garden will be for your family. It's going to be a lot of work, but it will be so worth it! Remember the biggest mistake you can make, is NOT starting.
I am happy to be gardening with you.