It was 33 degrees last night and 34 degrees the night before. Do you know what these cold temperatures do to tender tomatoes and flowers? Death! Look at this poor little thing. It didn't even got the chance to bloom before being hit with a frost!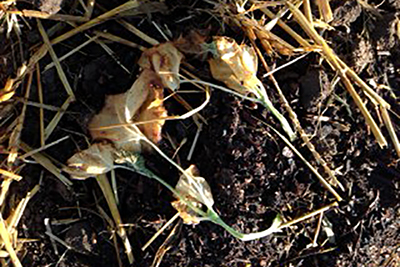 One of my friends called last night, she lost twenty tomato plants. Twenty, yikes! A huge loss of time and money. Can you imagine what this is like for a farmer who is raising acres of crops and loses everything due to weather? Their entire livelihood, or a portion of it, can be lost in one night. That's the reality of farming- whether it is citrus, leafy greens, tomatoes, or corn. All farmers are dependent and affected by the weather.
You, my garden friend, and I are lucky because the size of our gardens allows us to protect tender plants when we have a late spring frost. Keep an eye on the forecast in your area. There are a few meteorologists that put out a frost advisory and remind us to go out and protect our young plants.
You can use sheets, blankets, buckets, milk jugs, wall-o-water, or anything you can think of to create a barrier between the plant and the chilly air. This will save you money, time, and your future harvest.
I am lucky that I didn't lose any plants in the last two nights, but not because of my gardening skills. I hate to admit that we have been too busy to garden. Why does May always get so busy? I'm running a million different directions with my girls these past few weeks. Thankfully, the little bit of gardening we have done is now sprouting. Check out my radishes! Not too glorious, but a start!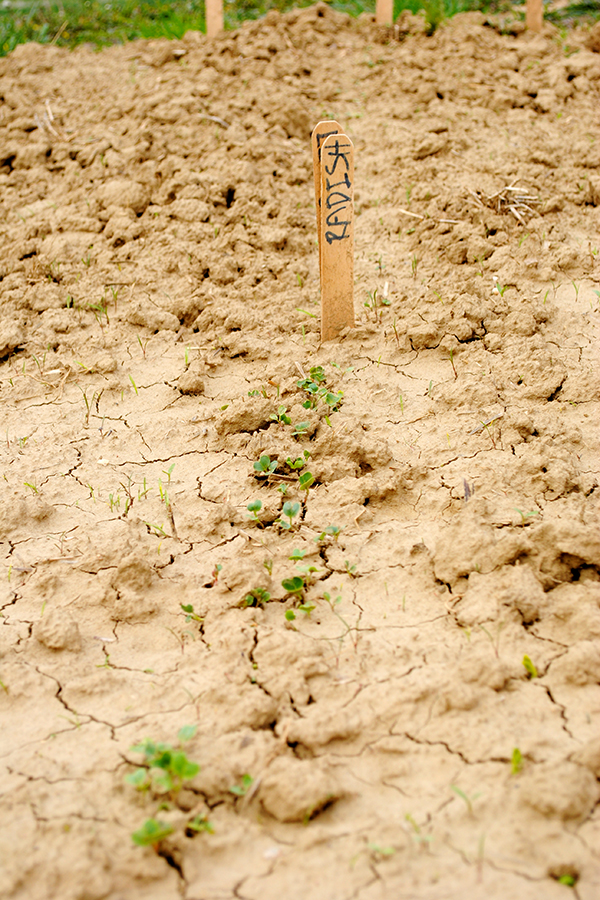 What is glorious is all of the farming going on around me. May is busy for farmers around here, too. Tractors everywhere! Cultivating, fertilizing, and planting! I love it, even if they slow us down on our morning commute to school. With a small window of time to get the corn and soybeans planted between spring rains, they are out in full force. Here are a few pictures I snapped on the drive to school this morning. If you look closely you can start to see green corn sprouts in the rows.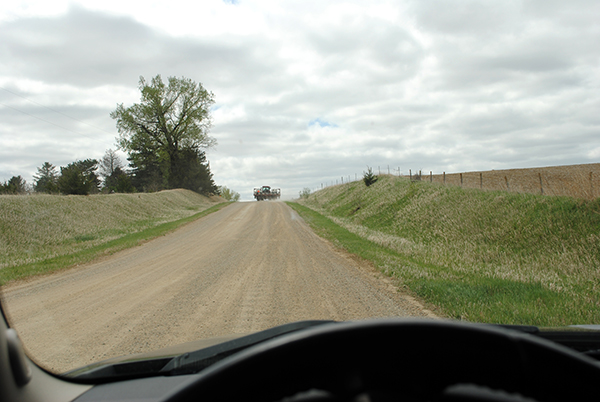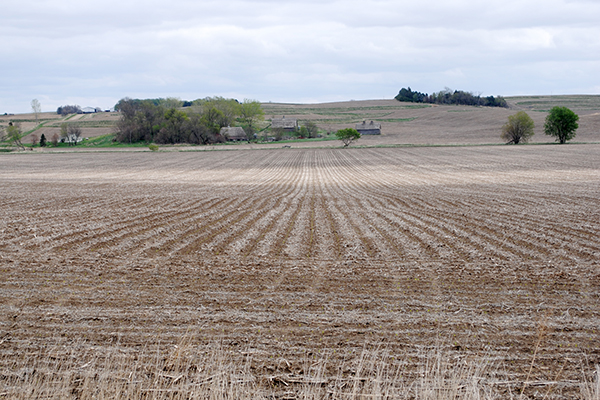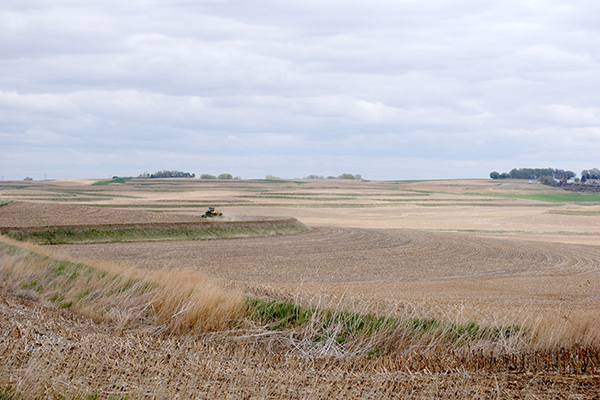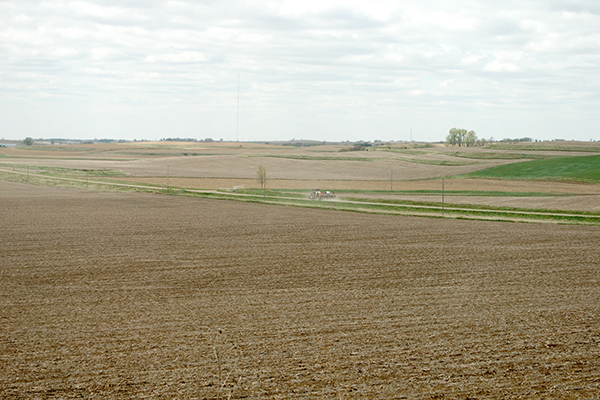 Next week's forecast, sunshine!
I'm happy to be gardening (or attempting to) with you.