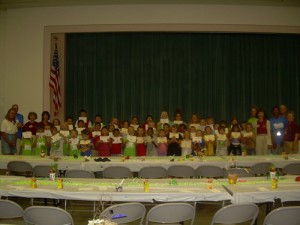 When I am introduced as a Master Gardener, I am often asked an assortment of landscape or unique plant questions. I love being a Master Gardener for that very reason. It opens the door of education. Being a Master Gardener has enriched my life and I carry the title proudly. It is a commitment. Each year, I must attend a few classes and continue to volunteer to maintain my title as a Master Gardener.
I am a member of the Sedgwick County Extension Master Gardeners, in which I spend most of my volunteer time with the youth education committee. We offer free hands-on lessons in soils, plants, insects and seeds to the local elementary schools. In the summer we coordinate day camps for the community. My girls love going to summer camp with me.
I have wanted to blog about the Extension Master Gardener program since I became spokesperson for Nutrients for Life. It is a fantastic program. The term Master Gardener is very well known, but I am not sure everyone understands what it takes to earn the title of Master Gardener and what it means.
Here are a few general facts about the Extension Master Gardener program:
Master Gardener is a service program offered by Cooperative Extension Services connected with most land grant universities.
Trained and instructed by cooperative extension, university, and local industry staff in return for volunteer time.
Initiated in 1973 by the state of Washington.
Currently there are Master Gardener programs in all 50 states including 4 Canadian provinces.
There are 95,000 active Master Gardeners, who provide approximately 5,000,000 volunteer service hours of per year to their communities.
According to the national Master Gardener Web site, they address environmental and social priorities such as water conservation, the protection of water quality, reducing the impact of invasive species, increasing public awareness of the value of home and public landscapes, and the opportunities for healthy living through gardening.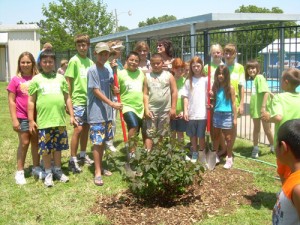 If you are interested in learning more about gardening and volunteering in your community, the Master Gardener program may be for you. To find out more information about the Master Gardener program in your state, visit the Master Gardener Web site.
If you are fortunate enough to be an Extension Master Gardener, leave me a note and tell me what year you graduated! Happy Gardening!