Ms. Meggers is an avid gardener and overall soil enthusiast!  She teaches seventh and eighth grade at Interstate 35 Secondary in Madison County, Iowa where she and fellow teacher, Hannah Ludwig, created a beautiful school garden.  Ms. Meggers also teaches soil science in the classroom with Nutrients for Life materials.  Read on to find out why one of the Foundation games is her favorite resource to get kids to "dig it!"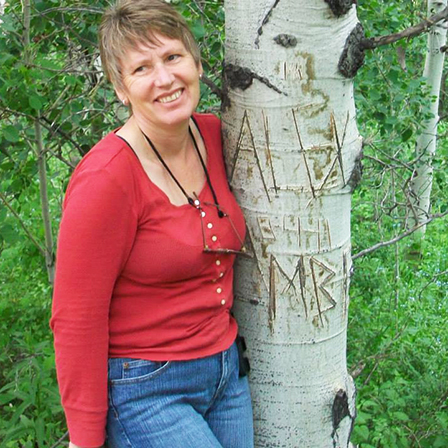 How I found the Foundation: Internet Search
Favorite resource: Nutrients for Life Humanity Against Hunger online game
How I used it:  In 8th grade, I teach soils as part of earth science. We live in a rural farming area, yet few kids are connected to the land. I use the Nourishing the Planet in the 21st Century to help kids see the connections between biogeochemical cycles and food resources.  We begin by a study of the necessary elements for life and the related biogeochemical cycles. We then dig in to the ingredient Iowa has lots of …soil! We explore the abiotic and biotic relationships. We are fortunate to have a school art garden with edible landscape, a prairie, and crop test plot on site. We evaluate the soils on site chemically and physically using content from the Nourishing the Planet in the 21st Century curriculum as a framework. The lessons are so easy to adapt to simulation or real hands on that it leaves me to be a facilitator.
Eventually, this evolves into a philosophical debate based on science as how best to feed the world population. I wrap up the unit with a role modeling activity based in the Humanity Against Hunger online activity. Students demonstrate their learning through a debate in which they role model the participants of the Humanity Against Hunger project. Ultimately the kids help make decisions regarding our onsite facility management, develop communication tools about appropriate fertilizer use,  and plan projects to make a difference for those that are food insecure locally and globally.
Didn't catch our post on Ms. Megger's school garden?  Click here to see how a plain, grassy area was transformed into a gorgeous landscape with edible plants and teaching opportunities galore!
Keep up with the Foundation-