Nutrients for Life Hosts
Professional Development in Bonner Springs, KS
Fertilizer: Life's Main Ingredient
Fueling Your Future
July 27, 28, 2022
National Agriculture Hall of Fame
Bonner Springs, KS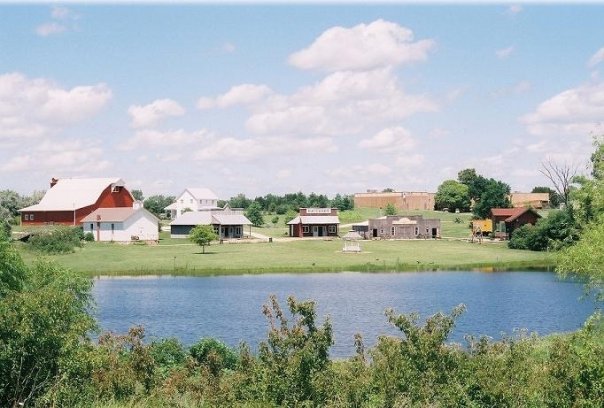 The course is designed for teachers who wish to further their knowledge and understanding of soil and why it is Life's Main Ingredient. Using the Nutrients for Life Foundation curricula, educators will learn the scientific reasoning behind soil, nutrients and the environment. Educators participating in the professional development will be provided the necessary knowledge, free resources and experience to take back to their classrooms with ready to go hands-on, inquiry-based lesson plans. Educators wishing to take the course for graduate credit will be able to do so through Lindenwood University.
Register Now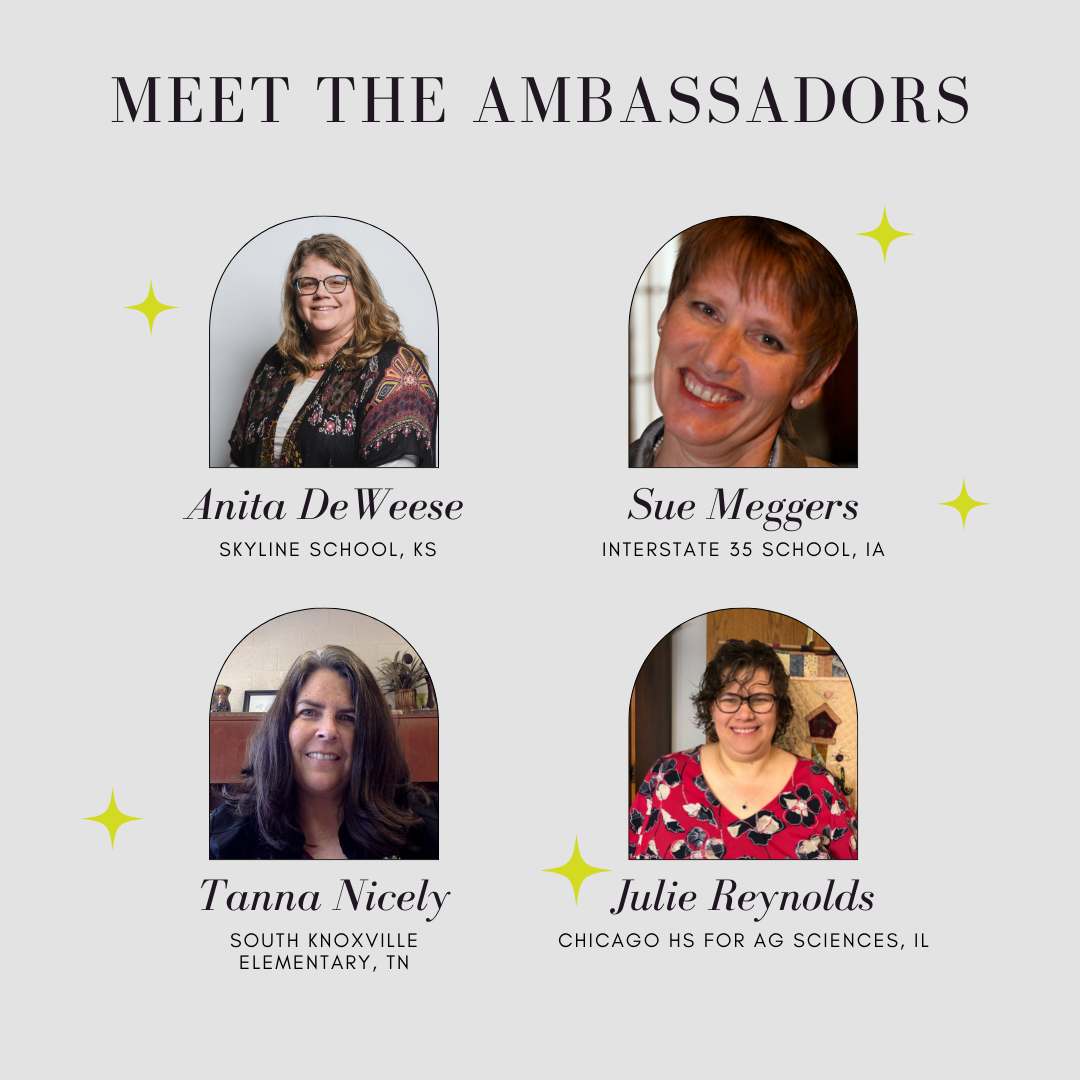 Anita DeWeese
She is an 8-12 grade agricultural education teacher and farmwife. Anita and her husband operate a diversified (cotton, milo, wheat, soybeans, corn, cow/calf, and ewes) farm. She graduated from Fort Hays State University with a Bachelor's Degree in Animal Science and a Master's Degree in Education. DeWeese loves to be able to share real-life experiences from the farm in the classroom. Her classroom is full of hands-on learning labs and activities.
Sue Meggars
She earned her B.A. in Education with Science Endorsement from the University of Upper Iowa – Fayette,IA. B.S. in Animal Science from Northwest Missouri State – Maryville, MO, and has licensure in k-8 education – science emphasis in Iowa. Since 2014 Sue has been involved with Nutrients for Life Foundation (NFLF). Sue has participated in NFLF teacher summits and serves on the NFLF Teacher Advisory board and NFLF Executive Board. Currently, Sue teaches 7-8 integrated science at Interstate 35 School in Truro, Iowa.
Tanna Nicely
She was born on a beef cattle and tobacco farm outside of Knoxville TN. Tanna went into education with a desire to teach kids about where their food came from and how to be good stewards of our land. She spent time teaching many grades, served as an instructional coach, math consultant, and the last fourteen years as an administrator. Her current school is right in the middle of downtown Knoxville with views of the TN River and University of TN. South Knoxville Elementary boasts 13 raised beds, a production garden, and numerous outdoor spaces. Tanna went on to work for the TN Foundation for Ag in the Classroom. She lives on her own beef production farm with her husband Brad.
Julie Reynolds
This year marks Julie's 25th year of teaching. Over the years she has taught all aspects of agriculture, general science, biology, biotechnology, and environmental sciences. She currently teaches sophomore Basic Agriculture at the Chicago High School for Agricultural Sciences in Chicago, Illinois where she is also an FFA Advisor. Her education includes two Bachelor's degrees, one in Ornamental Horticulture and one in Agricultural Education, from the University of Illinois at Urbana/Champaign and a Masters Degree in Biology from the University of Miami Oxford-Ohio. She is a member of both professional organizations for her teaching content -National Science Teachers Association (NSTA) and Illinois Association of Vocational Agriculture Teachers. A few of her professional accomplishments over the years include writing lessons for the state, getting an article published in Science Teacher (NSTA), representing the National Ag Teachers Association at her National FFA Convention, representing AG teachers and sharing her story in front of thousands of students, teachers, and industry professionals.