The county fair has concluded. Another set of memories created and new friendships cultivated. Our 4-H'er earned everything from a purple to a red ribbon.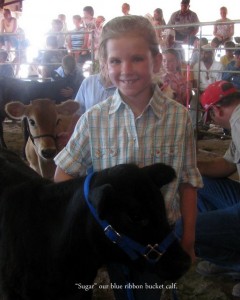 One common activity was keeping our section of the beef barn clean. That included scooping loads of manure created by the cattle.  As I scooped, I thought of my master gardener friends who beg for fresh cow manure.  Cow manure is the old fashion standard for fertilizing. Manure has been utilized by farmers for centuries to improve soil.  It's a great source of nitrogen, phosphorus and potassium.  In today's society, many farmers use manure combined with commercial fertilizers to ensure the appropriate nutrients balance.  Since most of us don't have access to fresh cow manure, we are fortunate to have the option of purchasing ready to use fertilizers.  
If you want to be a serious gardener, I highly recommend a compost bin.  Gardeners who have a compost bin often seek out manure. It's the perfect ingredient for a healthy compost bin. I will talk about compost bins in a future blog. My next job is to get the fresh cow manure smell out of the minivan. Ewwwww.