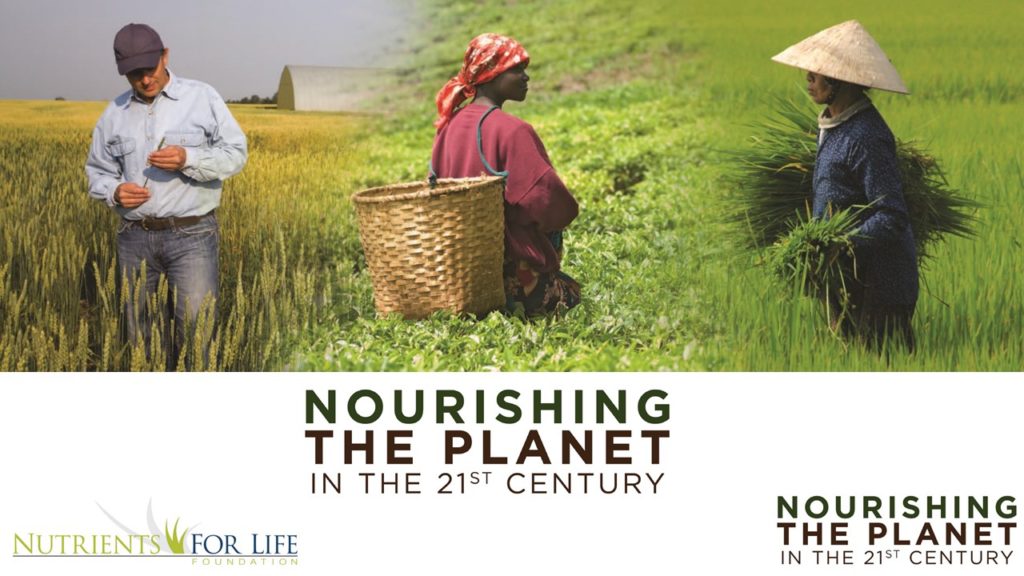 As an organization that tries to make teaching about soil nutrients as easy as possible, we are excited to provide a new, supplemental resource: Interactive Lesson Plans!
Interactive Lesson plans are ready-to-go slide decks that correspond to the Foundation's Nourishing the Planet in the 21st Century curriculum. Available via download, the Interactive Lessons provide enriching visuals and interactive opportunities for students to gain a deep understanding of soil and crop nutrients.
Take a look…
---
LESSON 1: IN SEARCH OF ESSENTIAL NUTRIENTS
In lesson one, students explore the meaning of essential nutrients. They use periodic tables to compare the elements essential to people and plants. Students also examine the nitrogen cycle.
LESSON 2: PROPERTIES OF SOIL
Through hands-on lab activities in lesson two, students examine aspects of soil composition. Students build a soil model to investigate how soil components affect the passage or retention of water through soil.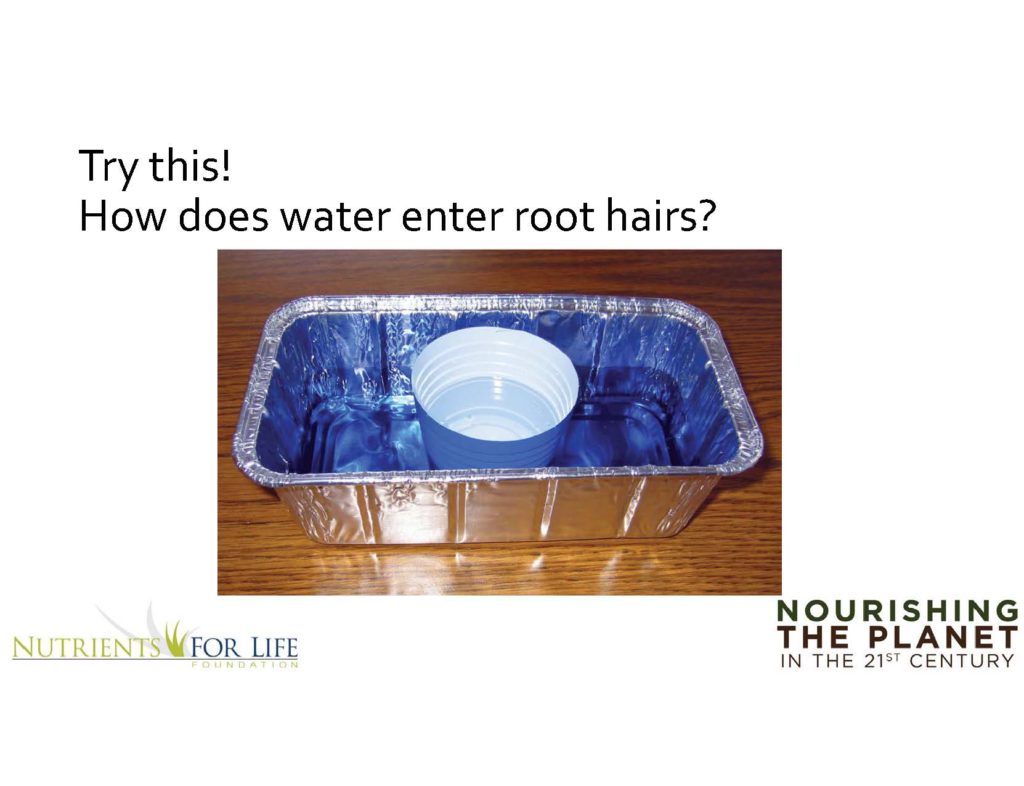 LESSON 3: PLANT SOIL INTERACTIONS
Students examine roots of young seedlings with a hands lens. Students learn about the diffusion process. Finally, students investigate soil horizons and the formation of soil. To conclude this lesson, students investigate the Great Dust Bowl as an example of the disruption of topsoil layers.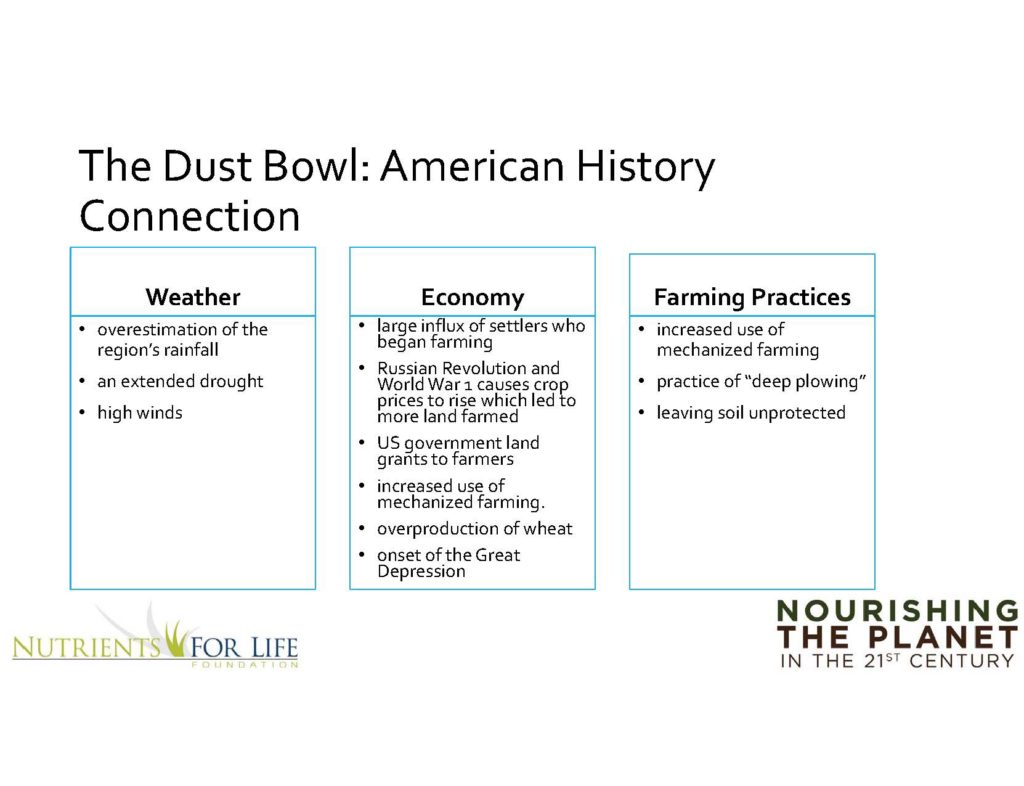 LESSON 4: PLANT NUTRIENT DEFICIENCIES
In the main activity, students assume the roles of plant doctors and diagnose nutrient deficiencies in crop plants. Teachers have the option of conducting this activity through an interactive Internet program, or through reference manuals in the classroom. Additionally, students use EDTA to observe the physical manifestation of a plant calcium deficiency.
LESSON 5: FERTILIZERS AND THE ENVIRONMENT
Lesson five bridges science to social issues. Students use estimates of population growth and land use to calculate how much additional farmland will be needed in the future to feed the growing world population. Students investigate the advantages and disadvantages of using organic and inorganic fertilizers, as well as the role of nutrient pollution and how to limit its negative affects.
LESSON 6: NOURISHING THE PLANET IN THE 21ST CENTURY
In this concluding lesson, students discuss what challenges must be met to feed the world's population in 2050. Students then analyze a list of 10 recommendations about farming and select the three that they feel are most important based on what they have learned about soil, plant growth and plant nutrients through a class discussion and debate.
---
In addition, Elementary & Middle School Interactive Lessons are available:
Visit our free resource store for the Nourishing the Planet in the 21st Century lessons! Turn your classroom into a virtual lab with these six interactive lesson plans designed to engage varied learners, enhance digital literacy, and increase overall retention of core concepts. Students input and revise variables to observe different results and solutions, reinforcing key messages regarding plant nutrition, food production and food security.