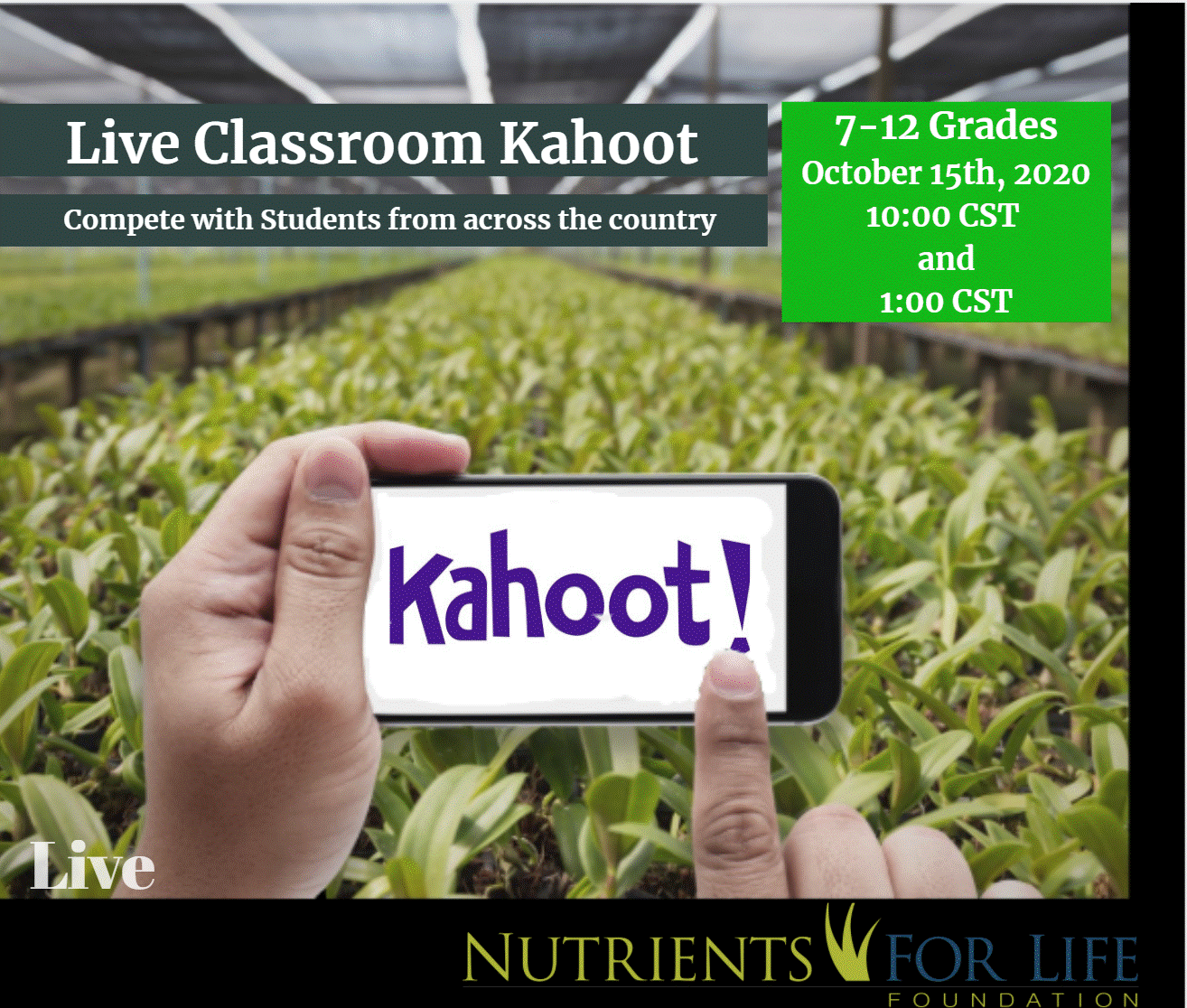 Kahoot! Event
Test your nutrient knowledge as Nutrients for Life hosts a live Kahoots! Event.  Classroom Kahoots this Thursday will be October 15 at 10:00 AM and 1:00 PM central time on zoom.  Family Kahoots will be 7:00 PM central time on Facebook live!
.
Meeting ID: 812 0092 6093
Passcode: Kahoot
.
Meeting ID: 837 1514 4666
Passcode: KahootLIVE
.
Join family game night as we will host a live Kahoot! on Facebook Thursday, October 15th, at 7p.m. Central Time. The winner will receive a $25 Amazon gift card. To play is easy!  All you need is to go to the Nutrients for Life Foundation Facebook Page to watch the live Kahoot!, and have a second device (phone, tablet, etc.) to go to
www.kahoot.it 
 to play and try to answer the 10 trivia questions.