Between Thanksgiving and the New Year, we are in the spirit of giving. We reflect on our own abundance and consider those who are less fortunate.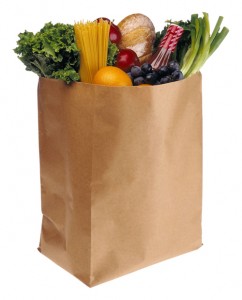 There are organizations and caring people who spend all year focusing their love and attention on families in need and when we are in the spirit of giving, they are ready to receive. The donation events at local food banks, fundraisers and meal packing events capitalize on our giving attitudes during the holiday season.  We are reminded that the smallest donation can make the biggest difference. We feel good about helping families in need.  The bottom line is there are families that cannot feed and clothe their children. I cannot imagine being in such a position. Consider worrying how you were to feed your family with only a couple of dollars to your name. 
Thankfully, there are groups and organizations committed to growing healthy food not just for our community or our country but for the entire world. Right now we have the safest and most abundant food supply in the world. This abundance keeps grocery prices low and affordable for most Americans.
By the year 2025, the population of the world will be a little over 8 billion people. That's 100,000,000 a year. 273,972 a day. 4,566 a minute. 76 every second! Unfortunately, if we were to try to feed the world without the aid of fertilizer, billions of people would starve. As Nobel Peace Prize winner and Father of the Green Revolution, Dr. Norman Borlaug explains it as a life without fertilizer isn't really much of a life at all. To listen to his important message click here.