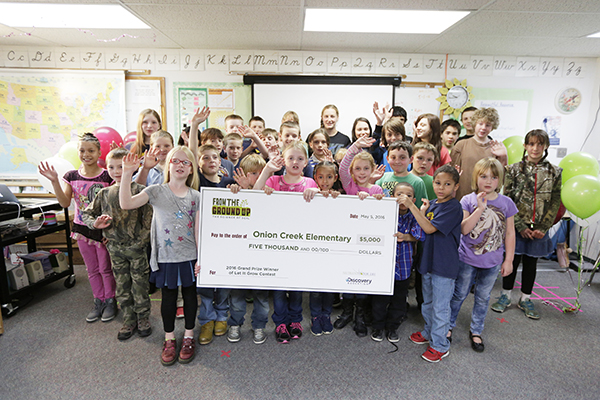 Through our partnership with Discovery Education, Nutrients for Life launched the Let It Grow Contest this spring.  This first-annual contest awards more than $10,000 in prizes to six middle schools nationwide as part of From the Ground Up: The Science of Soil, an education initiative that offers middle school students a deeper understanding of the importance of soil science. Educators, parents, and community members were invited to enter the Let It Grow Contest by answering soil-related questions and voting daily for a middle school of their choice.
Out of more than 30,000 entries nationwide, Onion Creek Elementary of Onion Creek School District #30 in Colville, Washington received the votes needed to take home the 2016 grand prize.  The district is made up of one school with 50 students, and uses its rural environment as a hands-on learning lab. On May 5, Discovery Education and the Nutrients for Life Foundation hosted the Let It Grow Contest grand prize winner assembly at Onion Creek Elementary School!  It featured interactive science activities for students, educators, and community members to learn about soil science. At the conclusion of the assembly, the school was presented with a $5,000 check. Additionally, Onion Creek School will receive a half-day of professional development with a Nutrients for Life Foundation Regional Representative, an introduction to a local agronomist, and a Nutrients for Life Foundation prize pack.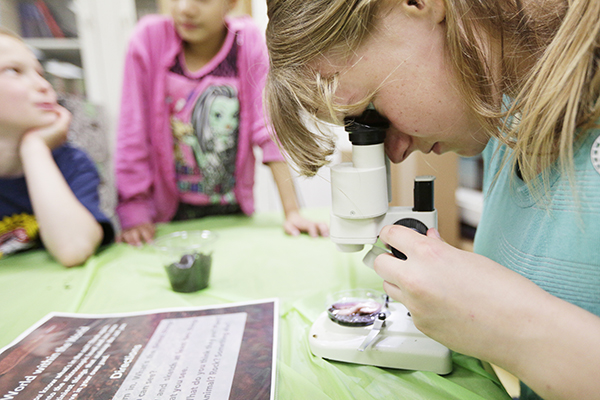 In addition to Onion Creek Elementary, five runner-up schools received $1,000 agricultural grants and Nutrients for Life Foundation prize packs. These schools include:
Addlestone Hebrew Academy in Charleston, South Carolina
Allendale Elementary School of Allendale Community Consolidated School District # 17 in Allendale, Illinois
Hope Special Education Center of Anaheim Union High School District in Buena Park, California
Oakhurst Seventh-day Adventist Christian School in Oakhurst, California
Riverside Middle School of Anderson School District 4 in Pendleton, South Carolina
Congratulations to all the contest winners!!!