Harvest here in Northwest Iowa will wrap up soon. Lush green fields have been replaced with brown stubble. I enjoy watching the combines roll over the fields and grain dust fill the air. I often pause and reflect that harvest, whether it in a field or a garden, is the result of hard work and yields food for all of us. Here are a few updates and tips for preparing your lawn and garden for spring. I am savoring these gorgeous fall days!

Have you taken the time to rake up (I mean play in…) the leaves? Leaves provide organic matter to the soil. Mulching mowers break down the leaves and allow your yard to benefit from its organic matter. Leaves also can be added to the garden. As they breakdown they deposit organic matter into the soil.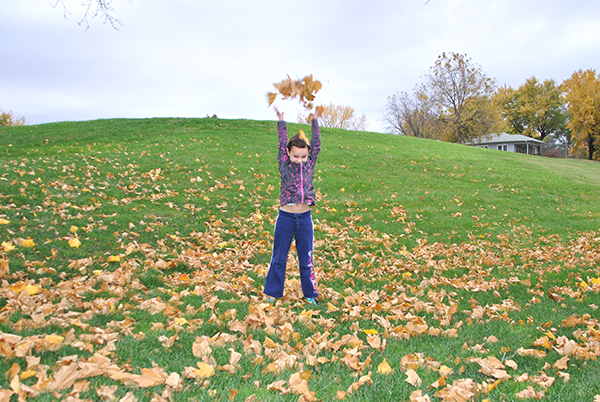 Fall is a great time to divide most perennials. Dividing in the fall gives plants time to set new roots before the summer heat. Before replanting, add compost to the soil. This will replenish nutrients that were lost and builds the soil fertility.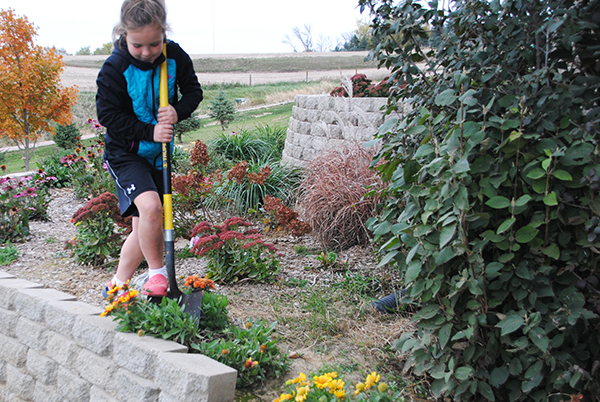 I am ready to put the lawnmower away for winter. I complain about mowing, but I'll be the first to admit, I love a green lush lawn. To ensure a green lawn next spring, I apply a winterizer fertilizer. Winter care for your lawn is a great habit to start and your local garden centers will have what you need.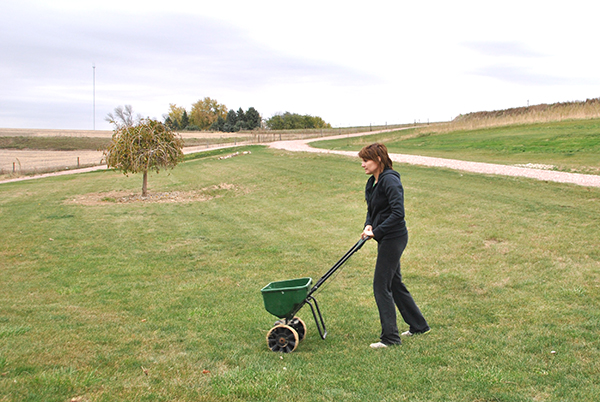 I have a few favorite perennials in the landscape. Each fall, I collect the seeds from my favorites and save the seed to spread in the spring.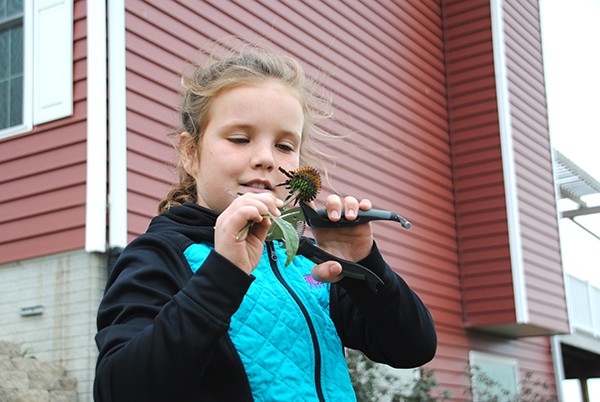 Daffodils and Tulips! I just don't think I can ever plant too many. Our 4-H Clover Kids planted tulips and daffodils in the city park. We tucked the bulbs into the ground and said, "See you in the spring!"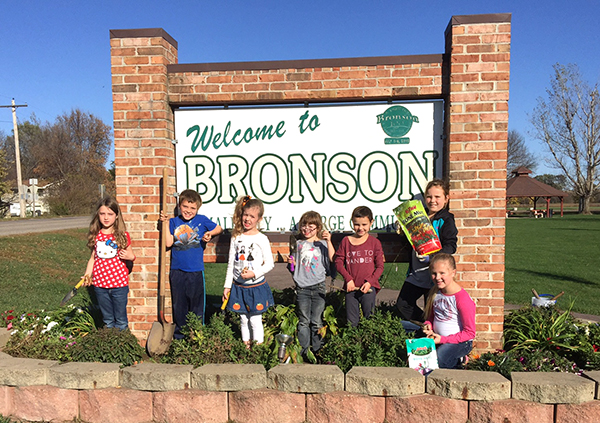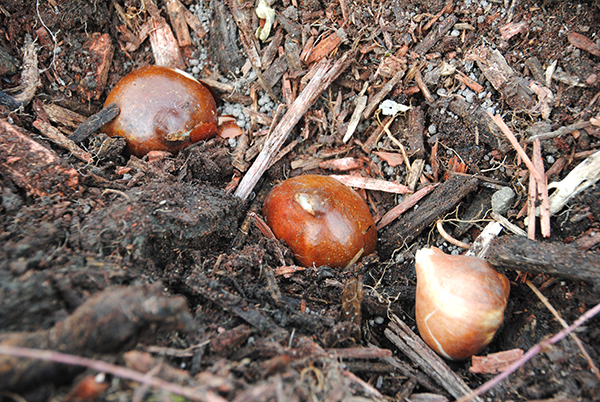 Fall wouldn't be complete without pumpkin carving. It's a fall family tradition that we all look forward too.